Hello!
I have been an artist for most of my life. Drawing, painting, sculpting are things I do with relative ease. A gift from the Father, do doubt. You can find information on my work at my sister web site Northwest Watercolors. With a bit of luck, mixed with a bit of marketing savvy, I hope to sell a few paintings. Prints will also be available.
Below is a picture of my most recent painting, "Forest Light". As my wife and I just moved into our new home, I am setting up my studio. Hopefully I will be back to painting soon.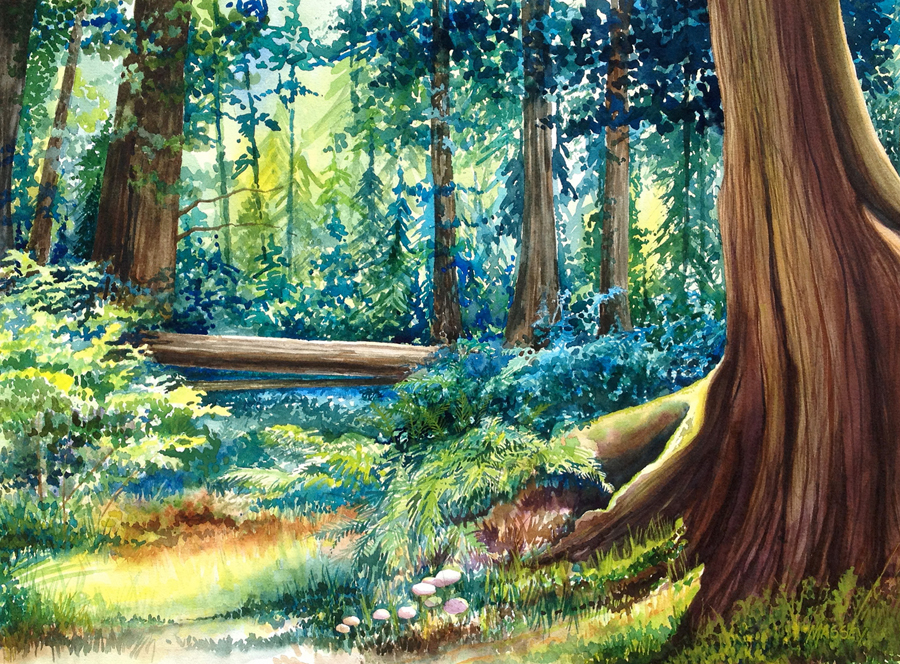 Thanks for taking the time to visit. Come back soon.
All the best to you and yours,
David