All Aboard!
Yes, finally my new n-scale model railroad is under construction. In the past I had a great start on a model railroad, but life and circumstance intervened as they often do and the project was never completed. Now, finally, I have the time (God willing) and means to complete a small project. So welcome, and come along for the ride. Within a series of posts I will document my efforts and share some tips and insights. I'm calling the railroad the "GNO North Western".
The Layout
The layout itself is one that would be considered small, only 84 inches by 84 inches. I wanted bigger one, as the room the layout is in is huge, approximately 22 ft. x 18 ft. However, after family negotiations were completed it became apparent this was the perfect size.
Here's a look at the proposed layout.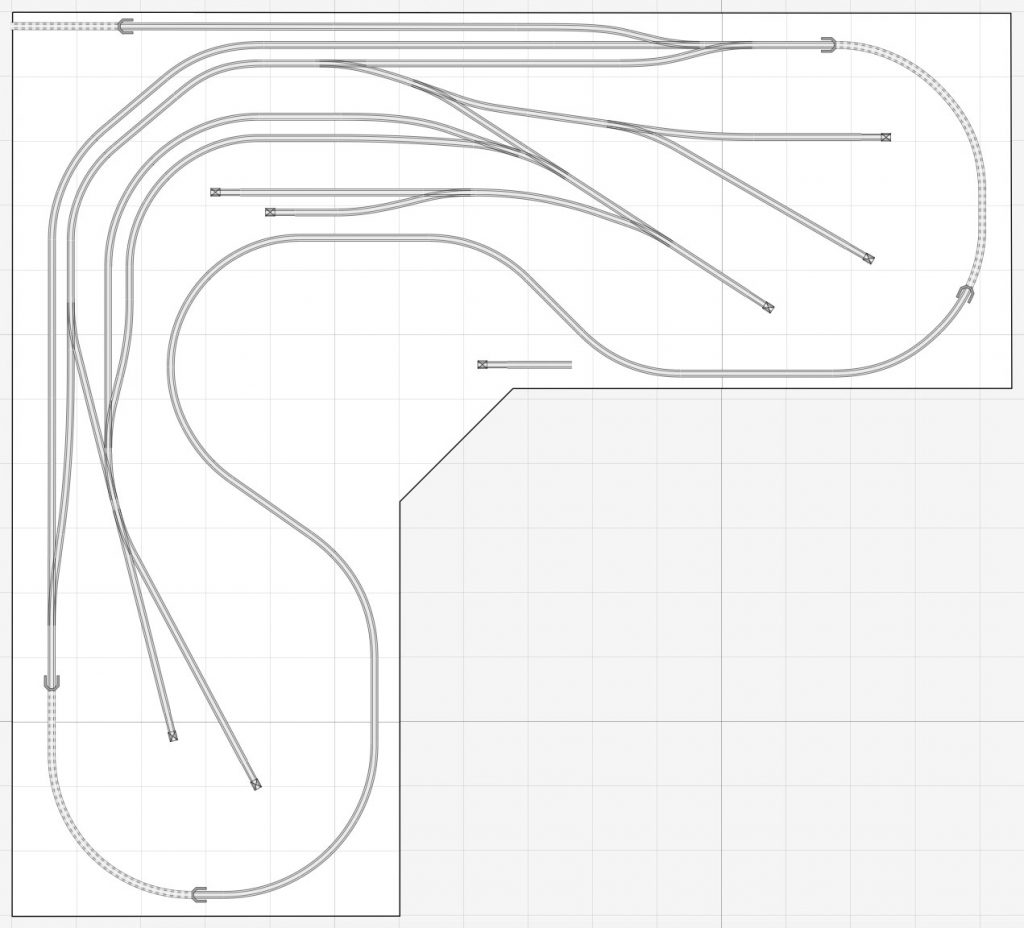 My fondest memories of railroads and trains are up close and personal. What I mean is I always remember trains very close, and intertwined with the neighborhood. When we were young my brother and sister and I would simply walk across the street from our family apartment to where many box cars were parked on spurs between large factory complexes. We were able to climb in into the cars, touch the wheels, examine the undercarriages, etc.
Later I remember riding my bicycle home from work and being stopped one the sidewalk by a passing train. I could feel the wind from the cars as they passed by only 15 ft. away.
I wanted to recreate that feeling in my layout. So though it is small, there is plenty of interaction between the railroad and the residents of the layout. Here's how I envision the finished product, at least currently.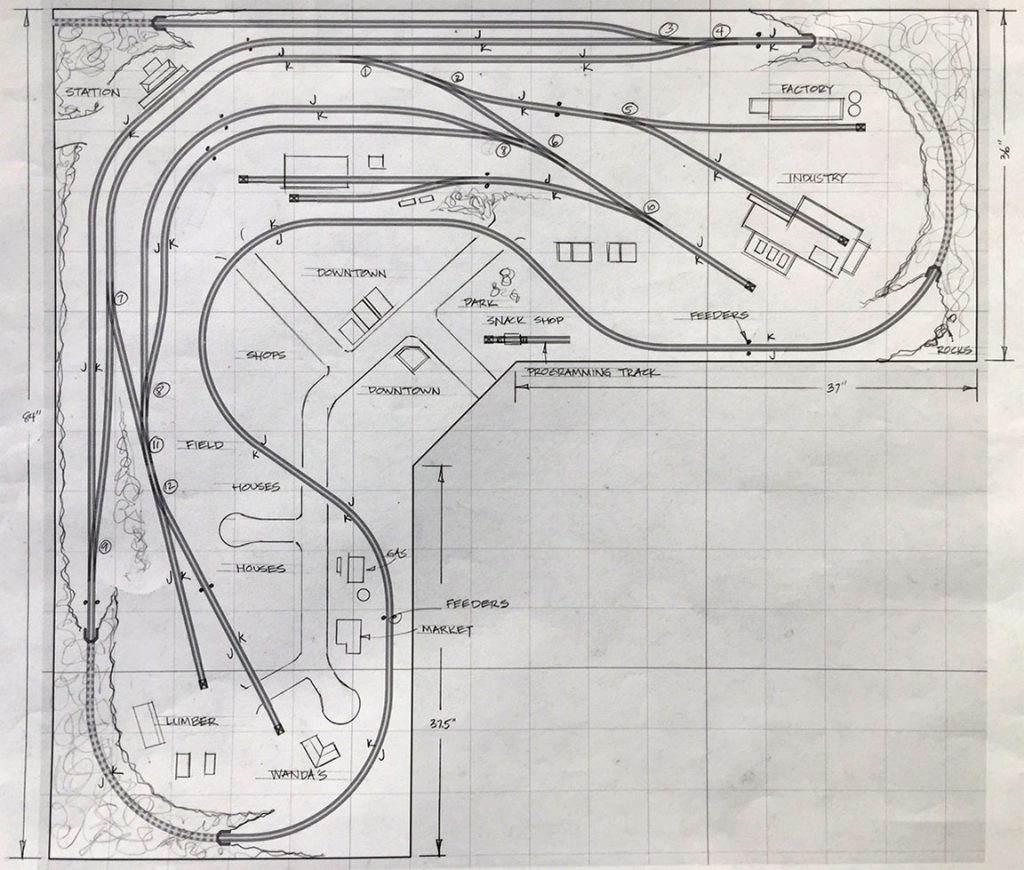 There has been many relaxing hours of drawing and redrawing my layout concept. You should see the pile of drawings left over from other ideas. Hopefully this is close the the final version. I have only a two-spur rail yard, and the mainline is a single track except for a siding in the upper left corner where the station will go.
There will be three, possibly four rail serviced industries, including a lumber yard, and a manufacturing plant of some sort. I'm also considering a brewery or concrete plant. Delivering cars to those industries should supply plenty of operations action. The yard master will have his hands full, as there is limited space and no reversing loop planned. The center of the layout is reserved for a city scene which will include a downtown/shop area, with neighborhood close by, just like I remember.
Anyway, this is the first installment of many post documenting my efforts. Check back about once every week to two weeks for updates. Subsequent post will be placed under the N Scale link at the top of this page. Take care and thanks for stopping by.