One thing I really love about gardening is that you never know what unusual characters will appear in the garden. About three years ago we grew a tomato that could only be described as "rude". I mean, this guy had no manners or decorum at all.
This year we have a few new surprises. The fruit in the photo below is actually a cucumber. The soda can is there for scale. I did not know a cucumber could actually get that big.
Looks like we'll be having cucumber sandwiches. But wait: there's more! The next ones are twins, joined along the side and growing from the same stem. Amazing!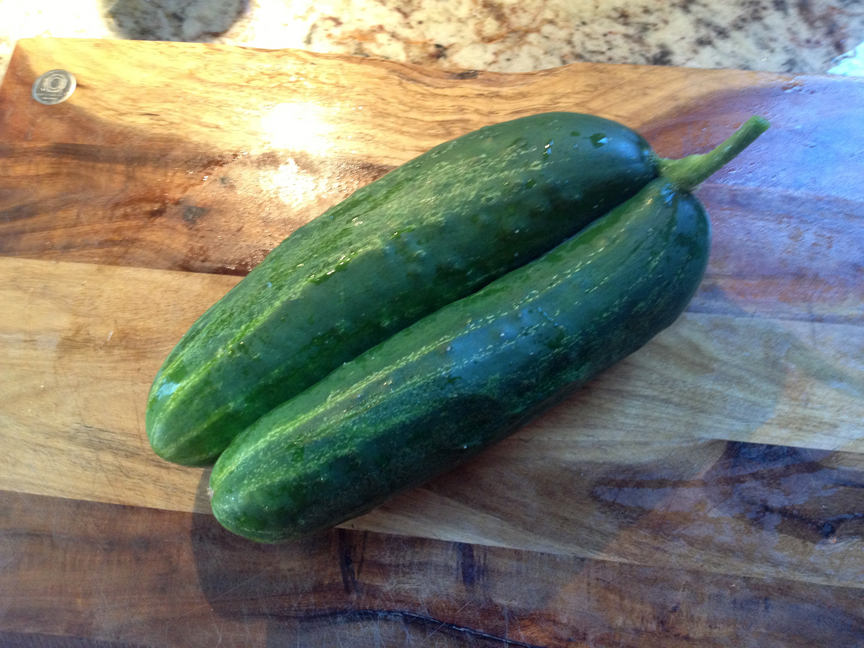 Them comes my favorite: green peas. I love teasing them from their pods. Some pods have only three, some have as many as eight. iI takes many pods to get enough for dinner, but it's worth it. They taste great right out of the pod.
Man, this is too much fun!