I saw this old tractor sitting off the road on private property about 4 months ago. I wanted to paint it right away, but was afraid to go onto private property without permission. The owner sold wood, so I called the number on his sign – no answer. Finally, I got up my nerve and drove in as far as I could, jumped out and snapped four pictures and raced away in my car before anyone could say otherwise. Whew!
Here's the finished painting.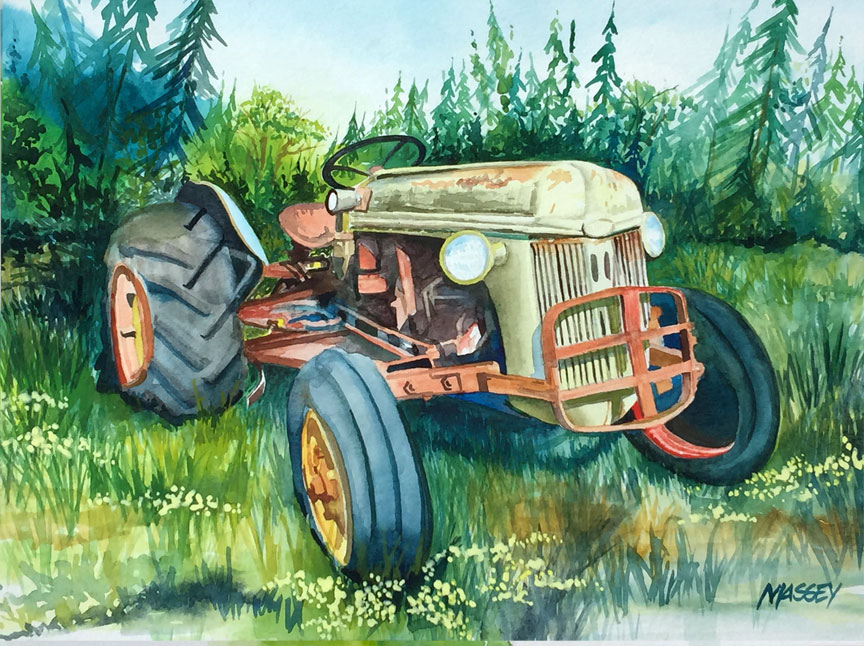 Below is a gallery of 12 photos including the final one so you can see the process.
I'm on a roll now, next painting soon!