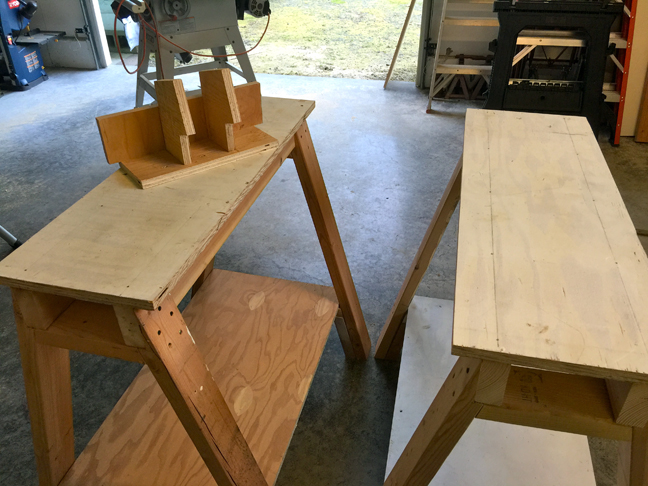 Hello to everyone who is here from the 3D Warehouse. Above is a quick photograph of how my sawhorses turned out using scrap plywood and 2x4s from the shop. they are rock solid and very close to perfectly level, not 100%, but darn close. A large level placed across the tops of both the sawhorses is also nearly dead-plug level.
The horse on the left carries the jig that I designed to help me make the 15° cuts on the ends of the legs. The jig held the legs perfectly as I pushed the entire assembly through the blade. The blade did get hot enough to start smoking the wood. I tilted the blade 15° and laid the legs flat on the table to complete the notch.
The two photos below show the jig in action.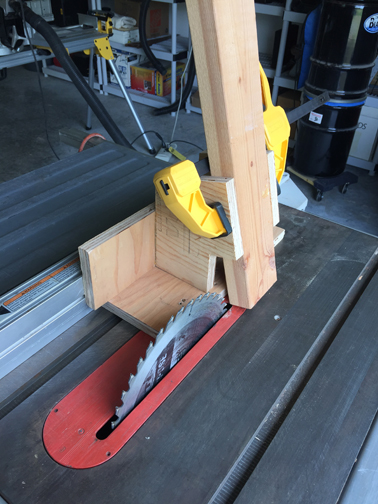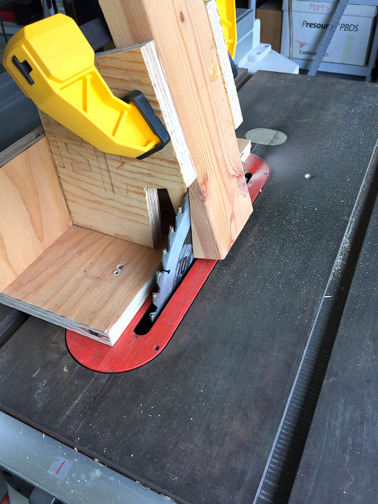 All-in-all I am very happy with my new horses. Can't wait to get started on the assembly table. I'll keep you posted.